24 hours a day/
7 days a week

or fill out the form
Bail Bonds Request Form
Call us anytime at 877.647.4701 -or- complete the form below and a friendly bail bond agent will contact you immediately.
All-Pro Bail Bonds Gilroy
1230 1st Street #203
Gilroy
,
CA
95020
Phone:
(408) 703-5585
Get Directions
Bail Bonds Gilroy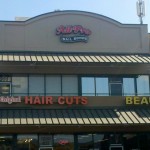 All-Pro Bail Bonds Gilroy provides Bail Bonds services to inmates detained in the Gilroy, California area. The All-Pro Bail Bonds Gilroy branch office is located at 1230 1st Street #203. Contact your local Gilroy Bail Bond Agent right now by calling (408) 703-5585, or completing the web form. Gilroy Bail Bondsmen are standing by ready to help 24 hours a day, seven days a week. Gilroy Bail Bonds residents can trust, come from All-Pro Bail Bonds.
Bail Bonds in Gilroy, California
The city of Gilroy is located in northern California, situated in the San Francisco Bay Area as the southernmost city in Santa Clara County. The Santa Clara Courthouse is located in Santa Clara County at 1095 Homestead Road, Santa Clara, CA 95050. Those individuals arrested in Gilroy are typically housed at the Santa Clara County Jail, located in 150 W. Hedding St., San Jose, CA 95110.